D207 SIS Display Issues FAQ
Blank screen? Try turning on projector, make sure the document camera is set to PC. Once you see the login screen, push Windows Key + P and select duplicate. If you didn't see the login screen at all, try this blind. Carefully press Windows Key + P, press the down arrow once, press enter. This blindly selects duplicate. If it does not work, try it one more time but with two down arrows instead of one.
No space to work? Fuzzy? Resolution is probably wrong. First WinKey + P select duplicate. Go to your desktop, right click anywhere on the wallpaper (not an icon or window) and select display settings, change the resolution to 1280x1024. This is the best resolution for a large and crisp image on the projectors. Some can go higher but it becomes hard to see.
Image Cut Off? This can be a few things. Check that the resolution is set to 1280 x 1024 when you are in duplicate mode (winkey+p duplicate). Another thing to try, using the projector remote push source search. This will trigger the auto setup on the projector and frequently fixes sizing issues.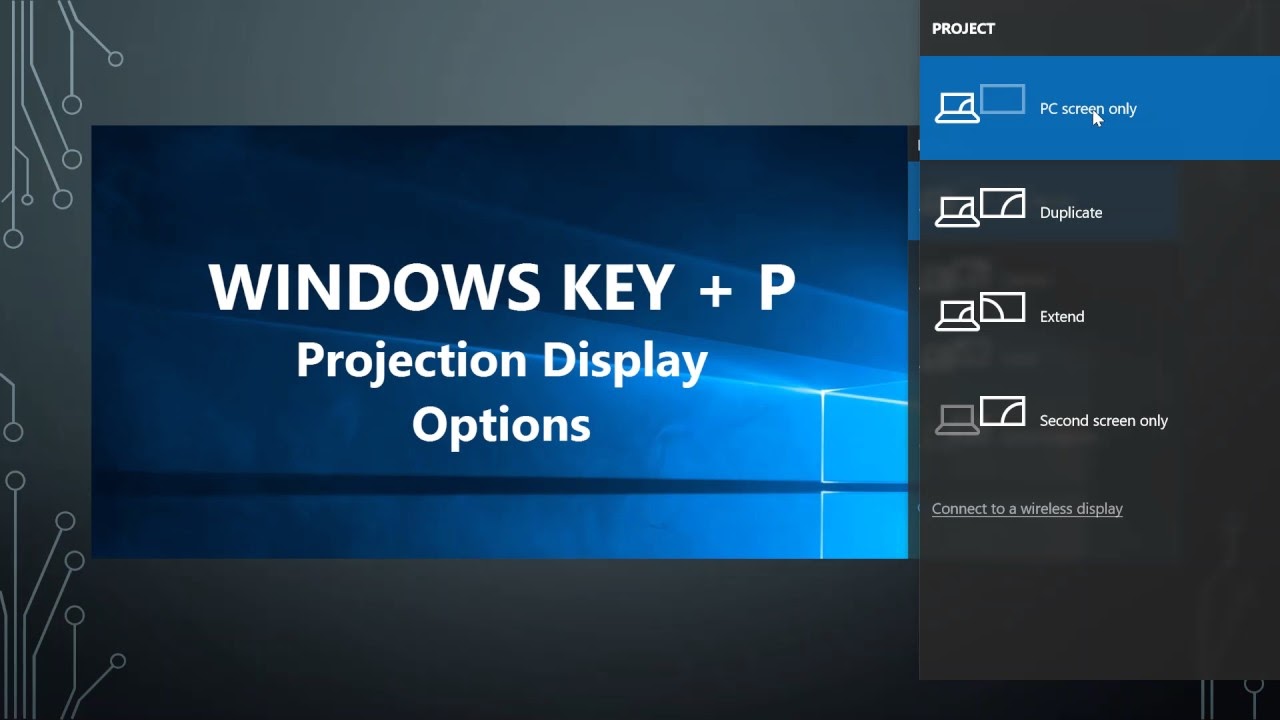 PC Screen only - Only the primary monitor displays (in some cases this is the projector)
Duplicate - What you see is what you get. Resolution is reduced because many projectors cannot display high resolutions. 1280x1024 is a solid resolution where you still have space to work but it is not too small for students
Extend - For the more tech oriented teacher this creates 2 independent screens. For example you can play a video on the projector and do your emails on the pc screen simultaneously.
Projector Only - Only the projector display is shown (in many cases the primary and projector are wrong)